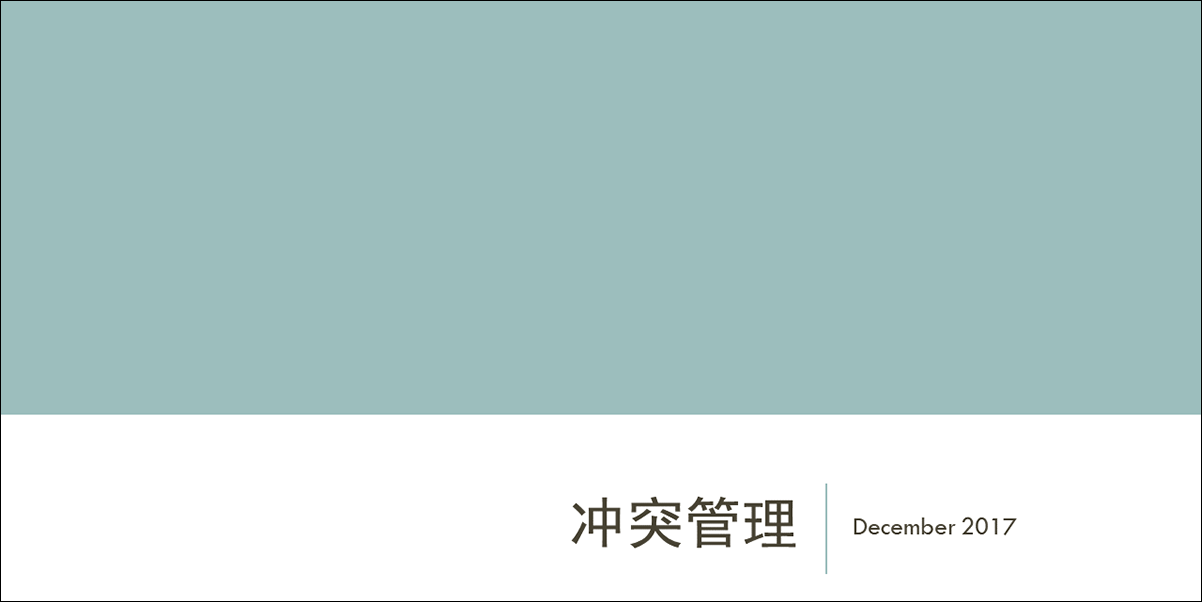 On December 25, 2017, all the management members of CUMIC participated in a management seminar on the theme of "Conflict Management" in the conference room of Shanghai Headquarters. As introduced by HR, the seminar is part of a serial thematic training tailored to the company's senior management, which will cover multiple management topics in the following activities.
The training this time was themed as "Conflict Management", where the definition, causes, handling styles and handling of conflicts were introduced and analyzed in simple and well-organized terms; meanwhile, a discussion in combination with specific cases in daily work was held to work out ways and means to deal with conflicts, applying knowledge to practice.
The Q&A, discussions during the seminar proceeded in a lively atmosphere. And the training provided a good stimulus for the management executives present to reflect on daily work and management issues. Moreover, it made the attendees aware that conflicts are inevitable, but manageable; on the contrary, the proper and effective resolution of conflicts can improve work, and collisions between different opinions can solve problems in a better way, thereby enhancing mutual trust and connection.
The core corporate culture of CUMIC contains external smiling services, as well as service awareness, service spirit and inclusiveness in all internal links. The above training has provided mindsets and specific methods worthy of reference for further safeguarding and promoting mutual trust and enhancing service awareness.
After the event, some participants proposed to share what they have learned with team members, for they would also encounter conflicts during work coordination from time to time, and today's training would be a good guidance for their daily work.
Learning is an integral part of CUMIC values. The management training also inherits the values, and meanwhile embodies the philosophy of CUMIC as to offer better services to all its partners through constant study and improvement.